I hope you won't get put off by the roughed-out Julia on this page. We can get an art department to do a better job once we're ready to pitch. Or maybe it's how we show her after being chased around the desert by attack choppers or locusts or something. And the evil stuff I was talking about earlier, I hope you won't get put off by that, either. Don't fear the evil. There is plenty of room in our bin-Laden pic for pensiveness and acting and stuff. And forget what I said about Julia Roberts being evil. Julia Roberts is not really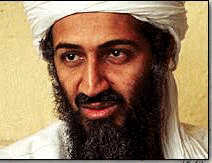 evil. She may not really be all that pensive, either, for all I know. But add a beard and just imagine how pensive she could seem. And evil. Really evil. Like, bad evil.

Besides, our work is cut out for us already. Julia Roberts has already passed up opportunities to portray evil onscreen. This is regrettable. For example, suppose that in Pretty Woman they had portrayed Julia Roberts not as a sort of flirty pom-pom girl who liked dressing slutty but as a real Hollywood hooker? The sight of those famous lips performing naughty acts upon junkie johns might have propelled Julia Roberts to the wailing and teeth-gnashing outer circle of pretenders to the Throne on Which America's Sweetheart Sitteth. Just thinking of those lips kissing Matthew Perry is pretty much enough to put anyone off their Post Toasties as it is, whoof! Come to think of it, if they had realistically portrayed a Hollywood hooker, they'd have had to get a man ... or else put a beard on Julia Roberts before it was time to do so. That time, my friends, has come.