Dear Potential Bigtime Hollywood Producer of Potential Osama bin-Laden Biopic Potentially Starring Julia (Pretty Woman) Roberts:
As President Bush has been saying lately, The American People have long believed that there is something evil about Julia Roberts. Fortunately, the President speaks in broad generalizations on behalf of abstract entities. I think President Bush, in this, at least, is right. While Julia Roberts plays the goodytwosneakers better than most, it has seemed to me, as far back as Sleeping with the Enemy, that she might be more interesting if she played an evil character for a change.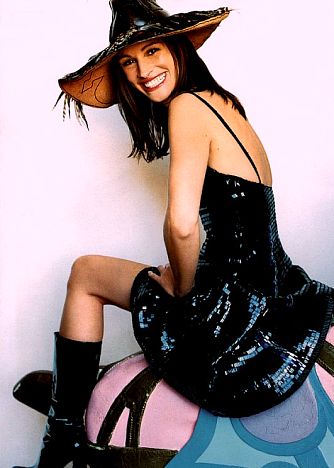 Julia Roberts hints at her potential for hatching evil by hatching an oversized, evil Easter Halloween egg.