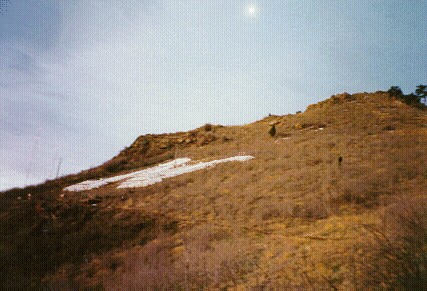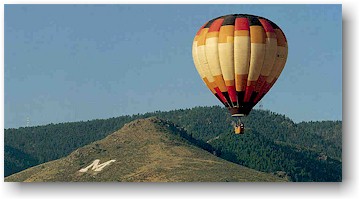 Date: Thu, 28 Dec 2000
From: Erik S.
This M overlooks the town of Golden, CO from Mount Zion. Golden is best known for being the home of the Coors Brewery, but which is also home to the Colorado School of Mines. It is electrically lit (Imagine seeing a huge, glowing "M" come up over the horizon in the middle of the night). According to the CSM website, it is the second oldest in the nation, after the University of Utah's U. Every spring, the freshmen ascend Mount Zion to add a rock to the M and to whitewash the entire thing
Unfortunately, the pics that I've been able to find don't really do it justice- I'll try to get you a better one.