[Note: Gail's Story is a fitting introduction to the trip. It arrived via diskette in my P.O. box the day after I originally uploaded the story, so I hope not too many missed it. -- Doc]
---

The 5 Mile Men: Gail's Story
---
Sunday, 08 March 1998, and I was sitting at my computer when I read the following e-mail from Doc:
"greetings sir a road trip is brewing. phoenix tucson. sometime in the next three weeks. taking the back highway (thru florence). here's the catch: we're on bikes. bicycles, that is. rented ones. probably camping out one night in the middle of nowhere; maybe at the tom mix memorial rest stop. then we return to phoenix via the rails. amtrak's having a sale: buy one ticket, 2nd one's half price, 3rd one's free."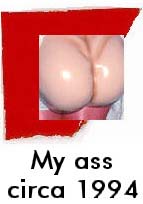 Which to a fat smoker sounded great, well at least the train part did. Later that same day I received a note:
"scratch that part. amtrak doesn't stop in phoenix. so we'll work out something else"
This was mildly troubling since the train was the selling point, but bicycling 120 miles sounded nice as well.

What ensued was a three-way (between Burf, Doc and me) discussion about convenient trip dates.

Finally, on Sunday March 15 I learn that...
"florence jct--tucson bike trip is GO!"
and from Burf,
"10-4, all systems nominal, Burford is GO for launch."
Now I am screwed, I'm committed and still a fat smoker. I can't remember the last time I sat on a bicycle much less peddled, much less 120 miles.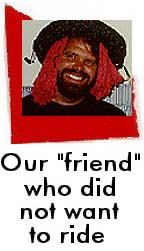 On Monday, 16 March, a fellow traveller bows out of the trip, as Doc states,
"well, he's considers the trip 'fraught with peril.' i figure, if i can't bike 6-8 hours, i'm just not worth a damn"
I didn't share the sentiment, but dammit if I wasn't going to try. Good news comes down the wire, we learn Wagner will be riding with us.

Tuesday, March 17, Doc is aiming for a guerilla ride and ensuring that the trip will be "fraught with peril."
"what do you guys think? should we barrel to tucson in a day, or should we camp and do the two-day ride? what the hell, we'll be armed, right burford?"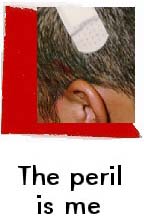 That peril has my name on it.

After admitting I do not own a gun, and therefore a sitting duck for the upcoming New World Order military strike, Burf writes:
"you still have plenty of time to find an SKS rifle like the ones Doc and I will be carrying. Look for one with a long sling so you can wear it across your back as we ride."
A friend notes that we'll look like Korean soldiers biking down the cooley with our rifles strapped across our backs. I do not bring a gun, but I bring sandals.

Wednesday, March 18, I write that I do not need a helmet for the ride since I will be strapping my Sobakawa buckwheat hull pillow to my head. The buckwheat hulls will absorb ALL impact and protect my noggin from all damage.

Burf informs me that he is
"thrilled to be riding with a fellow Sobakawa owner"
To which Doc chimes in
"make that a clean sweep (sleep?)--deuce, too, is a sobakawa sleeper"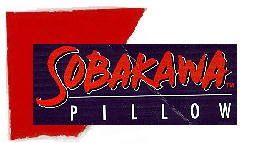 It is settled, we all have Sobakawa pillows, we have bikes and a dream etched in our heart of Tucson rising across the horizon and greeting us with a...

Well, it doesn't matter, I knew I wouldn't make it. I told my fellow companions that if need be, I would abandon the ride and hitchhike home when my emphysema kicked in. I did not want to spoil their triumph.

Then the day of the ride happened...