Visit 4: Apr99
(Booth Blizzard!)

---
Mojave Phone Booth, R.I.P.
---
I don't know who made and placed this memorial, but it's a nice job and a fitting tribute. Let's hope it isn't destroyed by the National Parks Service, as the Booth was. [Of course it was almost immediately removed. Thanks, public servants!]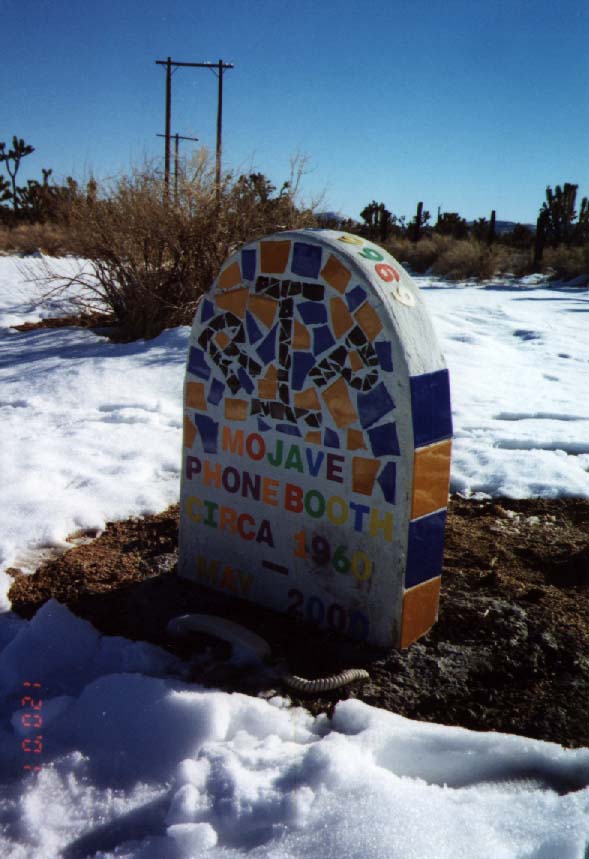 Photo by Robin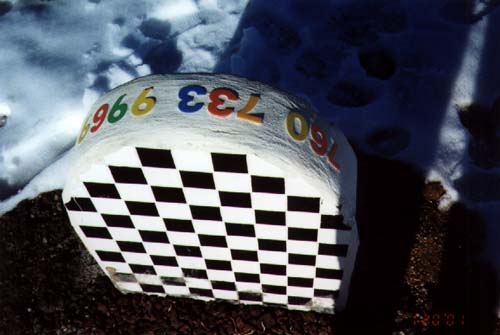 Photo by Robin
Many thanks to Robin for the photos.
---
Mojave Phone Booth Home Page
---