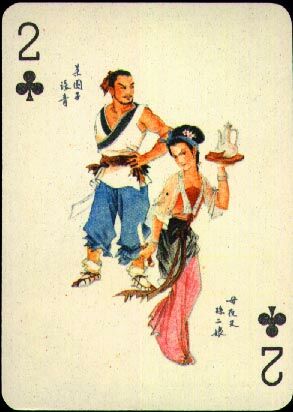 (Can someone read the Chinese on this card for us? Yeah, yeah, it probably says, "Deuce of Clubs." But you never know until you know. Y'know?)

Faithful reader Eric S. informs us that:

"The caption on the woman is `Submissive woman 2nd Woman of Sun' and the caption on the man is `Beautiful Man Sun Qing' ..."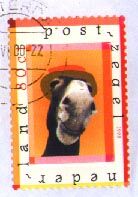 This is a foreign stamp. You can tell because in America, we put camels on cigarette packages.

(From Hans in Amsterdam)