Visit 4: Apr99
(Booth Blizzard!)

More Mojave Pointlessness
---
When she heard of my plans to visit The Phone Booth, PonyBoy GirlieToolshed sent me the following communication:
If I send you a blow-up pool will you fill it up with water and make your next phone call to the Mojave Phone Booth from it? If you're a tough sell, I could include a Crazy Fun Straw, from which you could sip a non-alcoholic tropical fruit breeze - drinking alcohol while in the sun is not a good idea. (vomitoso)
Foolishly--I say again, foolishly--I flippantly agreed, thinking nothing would come of it.

Here's where that moral part comes in:
MORAL: Be careful what you agree to. Some people aren't kidding.
A few days later, in my mailbox there appeared a strangely-shaped package. Inside was a strangely-shaped note (written in pencil on cash-register tape:
7-8-97
Dear Deuce --
Mojave Madman
Here are your goodies! Now granted, this is the smallest pool ever--maybe really EVER, the tiniest little pool ever made. (Read: a challenge for you to locate the tiniest little pool ever made.) So, I don't know, you might only fit your bum in it, but I've included protective eye wear and a swim cap to safeguard those vitals (eyes, hair) from the damaging rays of our Almighty Sun. I chose this particular pool because of the "exciting graphics" which look much like a gratitude-enhanced condom. Must say, I've never run across a condom that said, "Thank you," but I think it's fairly amusing--at least to my juvenile sense of humor. Just think of the marketing possibilities: MY FIRST F*** condoms, sold in packages of one. This is my favorite pencil, by the way. So, in keeping with the theme, I thought a latex cap and ovary eye wear would make good complements. The Wet Set, indeed.
HAVE FUN.
Ta Ta
Patti
---
I have attempted to reduce my humiliation by reducing the size of the .jpg.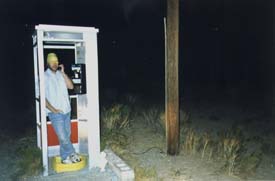 It's not working. But my obligation is discharged. Next time I visited the Booth, I would be accompanied by PonyBoy herself.
---