I Am He as You are He and
Cold is Hot and In is Out and
We Are Altogether Confused, II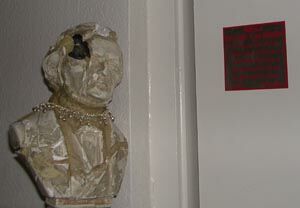 Sign on door leading to the balcony:
"EXIT ONLY & NO RE-ENTRY. IF YOU USE THIS DOOR FOR EXIT, PLEASE TAKE YOUR ROOM KEY TO ENTER FROM FRONT DOOR. DO NOT USE CHAIN AND DEAD BOLT ON FRONT DOOR TO PREVENT LOCKOUT. MANAGEMENT."