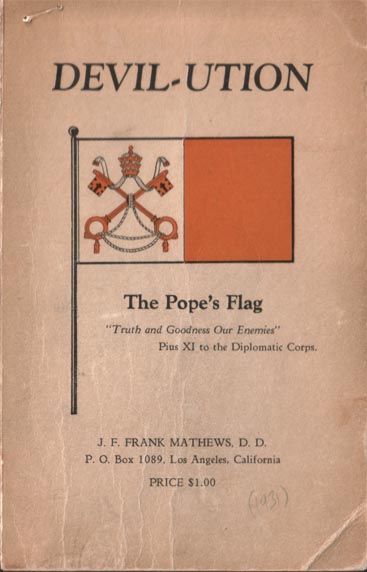 Below: What Pius XI actually said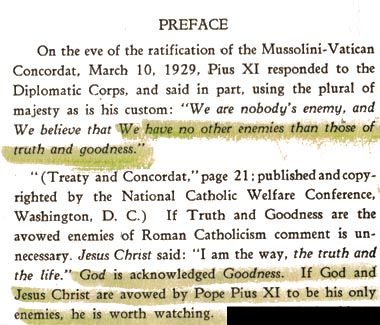 Dr. Mathews might better have said that if a religious leader signs an agreement with a dictator, he is worth watching.
ellipsis
omission of words essential to meaning and structure, but easily filled in by reader or listener
---
Not so easily filled in by certain firebrand preachers, perhaps more used to shouting than to reading or listening.
Interestingly, the learned Dr. Mathews himself indulges in a little ellipsis on the cover, compacting his favorite papal quotation into, "Truth and Goodness Our Enemies."