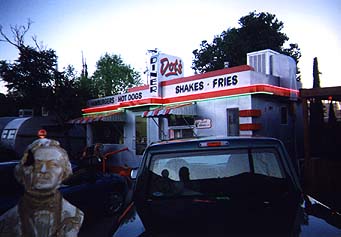 Bisbee, Arizona is so boxed in by mountains that cell phones & television antennas are useless.
Fortunately, we arrived in time for dinner, so we picked up Laura and headed for Dot's, part of the Shady Dell Trailer Park.
Dot has retired, but the new ownership is continuing her delicious greasy food tradition.