In this space there was supposed to be a photo of Jim Butler's "Whipped Cream" painting, surreptitiously snapped at the Phoenix Art Museum's "It's Only Rock and Roll: Rock and Roll Currents in Contemporary Art" show by Agent Audra as I decoyed the museum guard—who kept following me around—to another area. Somehow the photo didn't come out.
---
UPDATE, 13 years later:
Audra's & my failure at the museum in 1997 took place before digital cameras and camera phones. The camera I'd slipped to Audra was a miniature spy camera that malfunctioned in some way. (How they managed to conduct the Cold War for seventy years with such janky equipment I do not know.)
Last night in Culver City (11feb2010) as we walked into Rush we somehow failed to notice the most obvious single object in the place. Then I sat and ate dinner experiencing the thing only as a vague, green object in my left peripheral vision that I continued to fail to notice (as did my lawyer, who was facing the damned thing). It wasn't until after dinner that I managed to tilt my skull to the left (at the same time as my lawyer lifted his eyes to the wall in front of him) and realize what we'd been sitting barely ten feet away from: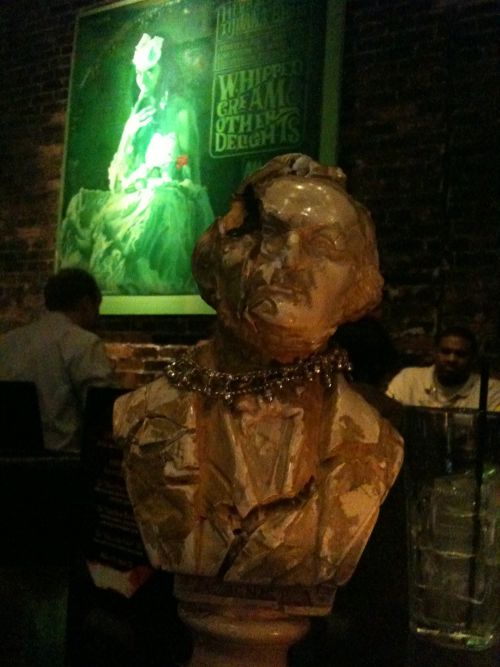 (Photo by Putch)
Here's the painting as it appears on Butler's site: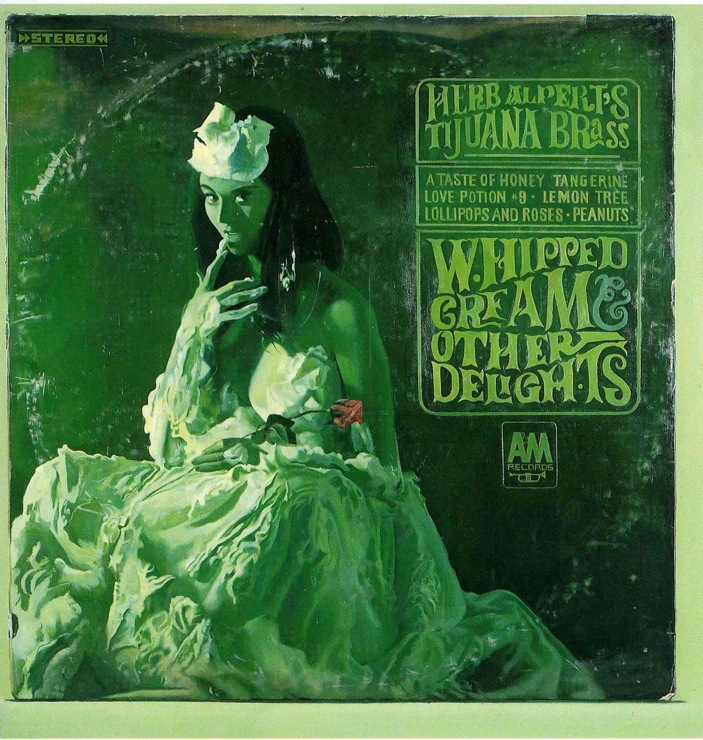 It took thirteen years but: mission accomplished, Agent Audra.
[We now return you to my 1997 idea of HTML (which is nowhere near as different from my current ideas as it should be).]
---