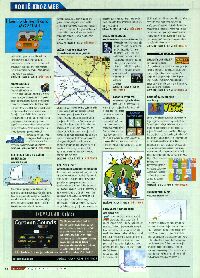 The Booth in Serbo-Croatian
"Lonely Gottfried stubbornly tries to contact anyone using the only phone in the Mojave Desert. At last, after a couple of months of dialing various numbers, Loraine picks up. The boy records the conversation, but not the very begining because he was so surprised someone answered his call that he unplugged the recording device. He becomes obsessed, as if he wasn't already, and takes on a pilgrimage to the booth, where he built a small temple. He even thinks about buying a new phone booth to break the object of his obsession. As you advance through this location, the story will get better."
"Marks: Content 4, Design 3, Connections 3, Impression 3."
Muchas dankes for article (& impromptu translation) to Vladimir Vrzic