Robert Morse
This is Robert Morse, who was great in The Loved One. Plus, he probably knows Tom Lehrer personally. Admittedly, he was in Disney's (ugh) The Boatniks (ugh). But who cares, he was in The Loved One! If you haven't seen The Loved One, rent The Loved One today. The Loved One!
(Note: Not The Boatniks.)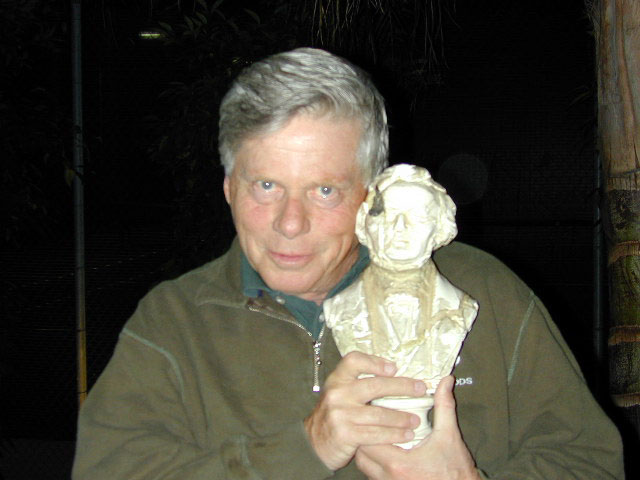 Photo by Babs
From the official report: "the evening started slow... no celebs at the auction before dinner (that i could recognize anyway - turned out a lot of them were...) then i meet up with robert "bobby" morse who i didn't know at all.... he starts telling me that yeah he's a star, he can help me get my pictures.... he was a sarcastic (read: fun) guy so i decided to hang with him for a while."
"so i get a few shots here and there when bobby tells me he'll introduce me to robert loggia.... !! and although he doesn't really like pictures etc etc he'll make sure robert takes one... they're tight or something... so he leads me to robert and insists that i sit on robert loggia's lap with wagner and he'll take the picture. i say no, he says yes, it starts to be a scene so i sit on robert and bobby takes the picture then loggia kind of says enough and gets back to eating...."
Robert Loggia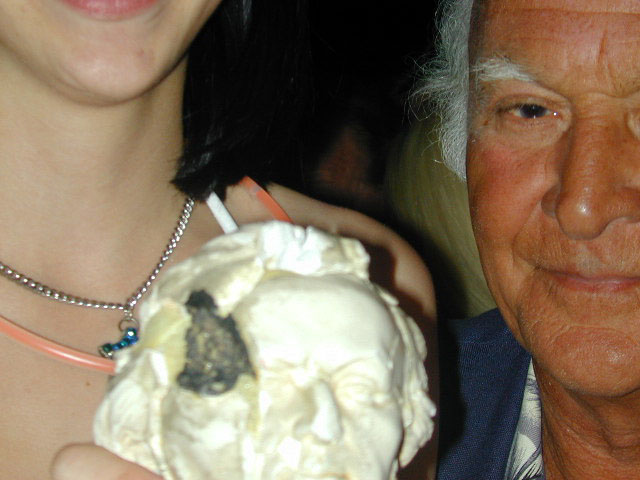 Photo by Robert Morse, who was great in The Loved One And who has apparently never been behind a camera before. But who cares, he was great in The Loved One! Plus, he knew Paul Williams when Paul Williams was a young short creepy guy.